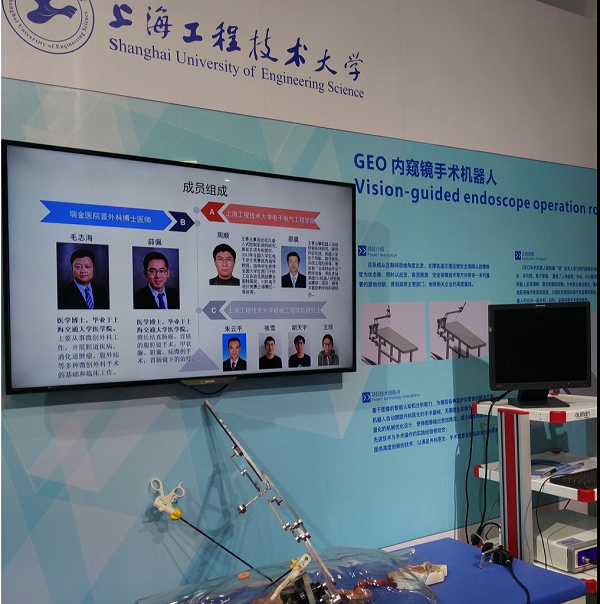 2016-11-21
Partnering with The Modern Industry Training Center in Shanghai University of Engineering Science (SUES), VHMED laparoscopic hand instruments are displayed in recent CIIF along with GEO endoscopic surgery robot system developed by the centre.

About CIIF:
China International Industry Fair – CIIF is jointly organized by Ministry of Industry and Information Technology,National Development and Reform Commission, Ministry of Commerce, Ministry of Science and Technology, Chinese Academy of Science, Chinese Academy of Engineering, China Council for the Promotion of International Trade, United Nations Industrial Development Organization and Shanghai Municipal People's Government, co-organized by China Machinery Industry Federation and managed by Shanghai East Best & Lansheng International (Group) Co.,Ltd. CIIF, a leading event on equipment manufacturing in China, is staged from the first Tuesday to Saturday in November annually in Shanghai.
http://www.ciif-expo.com/
About SUES:
Shanghai University of Engineering Science (SUES) is a widely recognized university specializing in applied technologies and engineering sciences, focusing on interdisciplinary integration of economics and management, and art design, etc. and promoting a well-coordinated development of undergraduate, graduate and higher vocational education. SUES now boasts 16 masters degree programs and 85 majors for undergraduates and junior college students, and is the home to about 20,000 undergraduates and junior college students, and about 1,200 postgraduates.
http://www.sues.edu.cn/