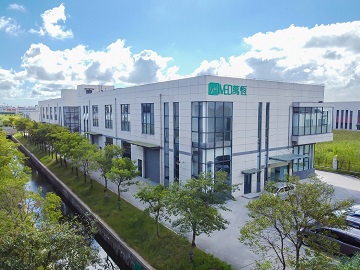 VHMED recently receives the official approval of commencing its full manufacturing activities from the new factory in Nantong, China. The facility is now accredited with ISO13485:2016 by TÜV SÜD. The new factory site consists of two multi-storey buildings with complete state-of-the-art engineering and manufacturing facilities, from mould production, injection moulding, plastic tubing and inhouse EtO steralization.
About VHMED
VHMED is exclusively focusing on the development and manufacturing of medical devices for minimal invasive applications. We are equally committed to improve the quality of care and reduce the spending of global healthcare systems. We achieve this by investing in the in-house design and engineering capabilities, state-of-the-art, end-to-end manufacturing facilities by translating the clinical expertise to trusted laparoscopic tools, therefore meeting our customers' demand in innovation, cost and clinical support.
About TüV SüD
TüV SüD is a leading international expert in providing testing, product certification, qualification, training and knowledge services. Founded in 1866, TüV SüD is the most recognized agency for medical devices testing and qualification. For more information about TüV SüD check out on its official website www.tuv-sud.com/.